Milton Avery
Simple Subjects in Complex Colors
Thought of as the American Matisse, Milton Avery built a legacy that was recognized during his life by other artists and the modern art community. Why then did he not acquire much profit from his work, and why was his acclaim much greater posthumously? Along with answering that, this blog will highlight: Avery's approach and style; his choice of subjects; the context of his work in the decades he lived; and the legacies he created while working that carry on today.
Not a breath of the two World Wars or the Depression-era misery that he lived through appear to intrude into his paintings, which celebrate the simple joy of being absorbed in everyday leisure activities. Simply defined, his subjects were derived from his personal observation of the natural world and his experience of the simple realities of domestic life among family and friends.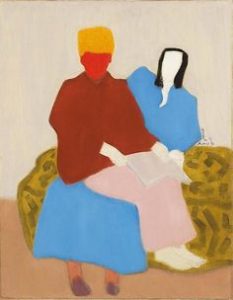 While his work is clearly representational, that is representing people, places and things, it is not concerned with creating the illusion of depth, but with color relations. Hans Hoffman believed that Avery was one of the first artists to understand color as a channel for creativity. In addressing Avery's artistic legacy, it seems as if his subject matter was less important that the mood he created. His use of colors built patterns of flat, interlocking shapes. His figures attained a sculptural quality through their visual mass in space. His outline and silhouette define shapes, skillfully harmonizing line and color. The strongest quality that exists in Avery's body of work was his adept ability to organize elements in a composition and to create a strong palette of colors.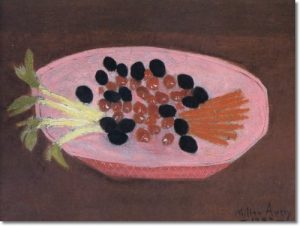 His early work was heavily influenced by Pierre Matisse and French Fauvism, and German Expressionism. One reason the artist did not reach his fullest potential for acclaim and for income is due to the timing of his working styles. Avery did not work in styles when they were popular. In fact, for decades he assumed the opposite approach to prevailing art movements. He began in Post-Impressionism and Fauvism, then his work was too abstract during Social Realism and Regionalism, then he was a colorist during the time of muted tones, an impressionist over detail, and finally a representationalist over Abstract Expressionist. When in the 1930s Social Realism was the prevailing style, Avery said "Either I am crazy or they are crazy."
Milton Avery wasn't a very profitable artist, in part because of his untimely styles, but also because dealers cut him out of a major deal. Collector Roy Neuberger bought over one hundred paintings from Avery at cut-rate, and then turned around and sold the works for exceedingly higher prices. However, Neuberger also aspired to make the artist known, so he lent and donated works to museums all over the world, bringing Avery success and respect in the art world.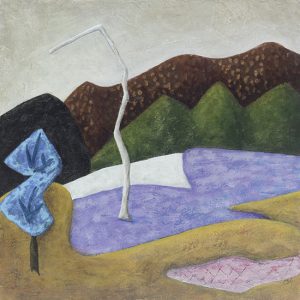 Writing Transformations in 1926, Roger Fry predicted the dominant role of color in art to come, as both conscious and deliberate. Although Avery never formally taught art, his fervor for color was absorbed by Mark Rothko and Adolph Gottlieb through their regular (usually daily) visits to Avery's studio. His passion rubbed off on other artists as well, thus influencing Color Field painting. Abstract Expressionism and Color Field painting reigned in America mid-century. Although Milton Avery never matched neatly into the art history narrative, it is undeniable that he was a very influential colorist, and his role between art movements was significant.