Fritz Scholder was born in Breckenridge, Minnesota in 1937. He was raised in Wahpeton, North Dakota, South Dakota and Wisconsin, attending public schools with Anglo children. In the 1950s, Scholder studied with Wayne Thiebaud, a pop artist. Thiebaud escorted Scholder into the contemporary art scene, introducing him to Abstract Expressionism and presenting him with early opportunities to showcase his work. Scholder's style was that of bold colors and generous brushstrokes. After graduating with an MFA Degree in 1964, Scholder became an instructor in Advanced Painting and Contemporary Art History at the newly formed Institute of American Indians Arts in Santa Fe, New Mexico. During this five-year period his career quickly formed.

Figure 1. Fritz Scholder, Indian No. 1, 1967, oil on canvas, 20 × 18 in, courtesy of the collection of Anne and Loren Kieve, © Estate of Fritz Scholder.
Figure 2. Fritz Scholder, The American Indian, 1970, oil on linen, 42 inches x 60 inches, courtesy of the National Museum of the American Indian.
During his experience teaching, Scholder was enlightened on the cultural alienation of American Indians, which motivated him to pursue it as a theme for his work. In 1967 he began the Indian series that maintained his bold style of Abstract Expressionism and Pop Art, while introducing depictions of the contemporary lifestyle of American Indians (see figure 1). The convention for Indian American art was longstanding, and art students and artists alike only depicted Indian subjects in a strictly traditional manner that was flat and pictorial. The subject was rendered romantically, which maintained an aura of sentiment and consistently relegated living Indian Americans to the past. Scholder set out to remove the picturesque style that masked current realities. With humor he presented clichés, that is current Indians set in contradiction between ceremonial dress and contemporary lifestyles (see figure 2); this effectively drew attention to the issues of self-alienation and the enforced alienation of these citizens.

Figure 3. Fritz Scholder, Unknown (Portrait of a Native Man), c. 1970-1977, gouache on paper, 30 inches x 21.5 inches
This abrupt invention of the avant-garde Indian in art was received by both mainstream and Native American audiences as shocking; their expectations were bulldozed by Scholder's distortion of the figure and bright colors used for skin and figural elements. Further controversial were inclusion of the American flag, beer cans and arcade games. He dripped and smeared paint, as well as scraping top paint layers (see figure 3). Through direct and intense style, Scholder achieved his ambition to help viewers consider Native people in a new way.
Indeed, the series brought him acclaim as he cultivated the theme for over ten years. Fritz Scholder's paternal grandmother was a member of the Luiseño tribe of California's Mission Indians, meaning he was one-quarter Indian. Stated many times by the artist, Scholder did not consider himself an Indian. Art discussions ensued on whether Scholder should be categorized either as an Indian talent or a social apologist. Scholder stated, "I am a non-Indian Indian, I do not feel the pull of the dichotomy of two cultures." His role as an art professor spread his pioneering approach to students, which paved new options for the future of Indian American art.

Figure 4. Fritz Scholder, American Portrait #17, c. 1981, oil on canvas, 40 inches x 30 inches
Figure 5. Fritz Scholder, Portrait with Wing, 1981, bronze on wood base, edition 1 of 5, 21 inches x 11 inches x 7 inches
Figure 6. Fritz Scholder, Unknown (Flower), c. 1979-81, oil on canvas, 26 inches x 16 inches
After developing the series for ten years, Scholder pursued the American Portrait series (see figure 4), the Flower series (see figure 6), as well as dabbling in sculpture (see figure 5). All retained the singular, centered subject, while the latter was concerned with beauty rather than cultural commentary. Scholder is celebrated today for pulling Indian American art into contemporary styles, modifying possible representations for other artists that will remain indebted to Scholder.
View the Biography of Fritz Scholder.
Browse art by Scholder.
Originally known as Brown's Falls, Minnehaha Falls became famous in the mid nineteenth-century. Inspired by the poetry and art of the first explorers to Minnesota, artists from the east toured the Mississippi River. It acquired national, even world, fame thanks to the recommendation in 1835 by artist George Catlin to take a "Fashionable Tour" of this sightseer's paradise. Worldwide fame was achieved also by Henry Wadsworth Longfellow's 1854 poem "The Song of Hiawatha." The poem was a high-selling epic based on various Native American legends, which demonstrated their relationship with the nature and offered anglo readers a sympathetic view of tribes. The area was further advertised with early paintings by artists including George F. Fuller (b. 1822). From this promotion, tours of the Mississippi were sought after. Tourist artists came from the east, wishing to see firsthand the wild, romantic west. Some residents of Wisconsin made summer painting trips to Minnesota. Tourist artists visited Minnesota in the 1860s and 1870s, most of them being landscape artists. Hailing from Minnesota, it comes with pride to announce that Minnehaha Falls was actually the favored subject for nineteenth-century American landscapist painters (see figs. 1-2).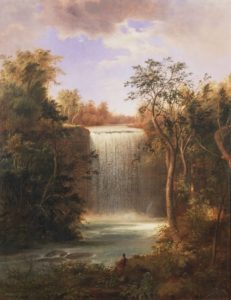 Figure 1. Robert Scott Duncanson (1821-72), The Falls of Minnehaha, 1862, oil on canvas, 24 inches x 29 inches, courtesy of Richard Green Fine Paintings.
Figure 2. Albert Bierstadt (1830-1902), Minnehaha Falls, c. mid-to-late nineteenth century, oil on canvas, 42.6 inches x 53 inches, courtesy of the Chrysler Museum of Art.
Including landscape points like Minnehaha Falls, and Native Indian cultures, the frontier was viewed as both romantic and dramatic. Second in popularity to depictions of Minnehaha were St. Anthony Falls (see fig. 3) and Lake Pepin in Minnesota. During the period, artists were concerned with light for its scientific and aesthetic properties. American landscape painting of the nineteenth century was luminist in it's poetic, naturalistic style and concern with light.
Figure 3. Seth Eastman (1808-1875), The Falls of St. Anthony, 1848, oil on panel, courtesy of Minneapolis Institute of Art.
Following communal settlement, the mystery of the pioneer west disappeared, encouraging artists to turn from landscapes to portraits and candid paintings portraying landscapes. Itinerant limner artists were those that travelled, painting portraits to earn their livings through free food and lodging in sitter's homes. These artist remain largely unknown, because they did not sign the portraits. With the advent of great settlement in the 1850s, the allure of painting Native Indian's portraits began to wane. New homes were in need of decor and churches established in the state required the creation of religious art, for which they usually commissioned sculpture.
Figure 4. Junius Sloan (1827 – 1900), St. Anthony Falls, 1852, oil on canvas, 17 inches x 19 inches, Minnesota Historical Society.
Some of the settled artists never received formal training; this group was mainly composed of women simply because they could not afford to become traveling artists. The painting style shifted from representative to decorative, with many untrained artists creating flat compositions that displayed stronger pattern and balance than that of perspective (see fig. 4). The untrained settler artists, as well as professional touring artists, depicted landscapes of the Mississippi River and the towns along its course, for instance, the flat-topped hills of Winona.
Figure 5. Herbjørn Gausta (1854-1924), Olaf Stub, oil painting, courtesy of Luther College
Figure 6. Herbjørn Gausta (1854-1924), Johanna Ylvisaker Jordahl, oil painting, courtesy of Luther College 
In the early years of Minnesota statehood, there were also professional artist residents that received formal art training in their country of origin. Soon enough, art by settlers began to more directly reflect the styles of their European backgrounds and training. At large, even trained artists were fruitless in maintaining steady incomes and in creating a Minnesota art school. To ensure income, many artists sacrificed their love of painting only landscapes with painting portraits (see figs. 5-6). Some artists that resided in Minnesota found great success. This group includes Herbjørn Gausta (b. 1854), Alexis Jean Fournier (b. 1865), Peter Gui Clausen (b. 1830), Alexander F. Loemans (b. 1816), Anton Gag (b. 1859), Nicholas R. Brewer (b. 1857), Feodor Von Luerzer (b. 1851), and more. Additional artists that generated quality art are largely unrecognized today; these artists will be surveyed in a forthcoming blog. Many artists were drawn to Minnesota in its early statehood via Minnehaha Falls, which became a popular tourist and settlement destination for the Midwest.
Early Minnesota Artists
Minnesota Natives and Immigrant Artists
The humble beginnings of art in Minnesota involved interactions between several particular groupings of people. This was apparent in why individuals came to the area, where they stayed, and what they portrayed. The earliest anglo (that is, non-native) creators of art in Minnesota were members of traveling expeditions to the territory between 1839 to 1850, who had little to no formal artistic training. From the east, they were traveling on expeditions out into the west. The first known artist to visually document the area and its inhabitants was Samuel Seymour (b. 1796). Like him, many artists played a dominant role in shaping how native Indians were portrayed in art, and thus also how the inhabitants were viewed by newcomers in general (see Pawnees below). Peter Rindisbacher (b. 1806) was a very influential artist in portraying Native Indian inhabitants as skilled and daring buffalo hunters (see Hunting the Buffalo below).
The well-known artist George Catlin (b. 1796) travelled with, painted, and wrote about the Indians "to rescue from a hasty oblivion a truly noble and lofty race." Contrasted with Catlin's portraits of white anglos, his portraits of natives were much freer, with sweeping brushstrokes. John Mix Stanley's (b. 1814) work was published in portfolio reproductions, popularizing in eastern America what the west looked like. Examples of his work are Prairie Indian Encampment and On the Warpath (pictured below), direct compositions that were carefully designed. George Catlin established an Indian gallery of art, which inspired Charles Deas (b. 1818) to pursue travel to the Midwest. There Deas painted the lands and portraits of the Sioux. Members of the Sioux resisted posing for portraits because they did not trust representational art, fearing that created likenesses would "take away from their bodies," by physically diminishing or even destroying them. A brave medicine man's agreement to pose paved the way for other sitters. Some portraits created by Deas are shown below.
(Left): Charles Deas "Wa-kon-cha-hi-re-ga" 1840, oil on canvas, 34 inches x 50 inches, St. Louis Mercantile Library, University of Missouri. (Center): Charles Deas, "Winnebago [Man] with Bear Claw Necklace and Gunstock Club" 1840, photograph of original oil painting. (Right): Charles Deas, "Winnebago [Man] with Bear Claw Necklace" 1840, photograph of original oil painting, St Louis Mercantile Library, University of Missouri.
The earliest white artists to work in Minnesota, before it was considered a state in the union, would stay at the first hub that was Fort Snelling, or on reservations. Some explorers (such as Albert Bierstadt, b. 1830, painting below) were part of expeditions to create maps for routes. They depicted the same subjects: the land, portraits, and daily activity of the inhabitants. These artists jointly witnessed the beauty of the culture before them and wished to capture that truth onto their papers and canvases.
Aside from explorer artists, there were also artist soldiers camped at Fort Snelling, settler artists that were calling newly found land their home, and tourists to newly settled spots. In the 1830s there were also panorama painters that constructed entertainment; they specialized in creating long canvas scrolls for public spectacles with paid admission that included live music, commentary, and acrobats. At least one man in the state was a commercial artist. Edwin Whitefield (b. 1816) created lithographs based on on-site watercolors, which were distributed widely by land promoters as pictorial advertisements to attract settlers to new areas.
Frontier community folk artists had no formal art training and few to zero examples of art. In contrast, soldier artists were more inclined to receive training. The often-noted captain Seth Eastman (b. 1808) studied at West Point. He was part of the Hudson River School of American painting, comprised of artists that painted outdoors in a shared reverence for nature. They were the first plein air, or outdoor, painters in the nineteenth century. The range of earliest artists to work in the state included explorers, soldiers, panorama, commercial, settlers, and frontier folk artists. These artists moved through Minnesota territory and the midwest, conceiving and directly supplying the initial image of the American frontier.